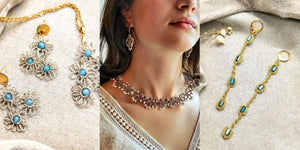 Bijoux artisanaux en Dentelle de Frivolité
Pilar Navarro PARIS creates timeless and refined jewelry with a fusion of ancient techniques such as frivolity with a modern and current design.
Harmonious and innovative jewelry that seeks excellence with a touch of spiritual that makes them haute couture.
The creations by Pilar Navarro PARIS are unique pieces, designed and made in France, with carefully selected materials of high quality.
These are handmade designer jewelry in limited editions, sometimes irreplaceable because of the origin of their stones or their yarns.
The jewels by Pilar Navarro PARIS offer their wearer a subtle and distinguished aura, for a beautiful escape out of a standard day.
Jewellery intended for elegant women who have retained their part of dream and fantasy.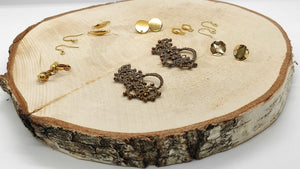 BESPOKE JEWELLERY
All the jewels are delicately made of cotton thread, silk or lurex, which make them particularly unique.
Pilar Navarro PARIS creations are completely customizable; you choose the model you like and your preferred color. You can even select the type of hook that best suits you.
A universe of possibilities that Pilar Navarro PARIS brand offers to give you an exclusive service.